Fire, Water & Wind Damage: The Property Damage Claims You Face
When disaster strikes, there's little homeowners can do. The primary concern is ensuring you and your household are safe. However, once the danger passes, you're sometimes left in worse shape than before. Natural disasters like hurricanes, severe storms, hail, and flooding can cause significant harm to your home and property, costing thousands of dollars worth of damages. Thankfully, no matter the property damage you face, you can rely on the experts from Homeowners Claims Help to get the settlement you deserve.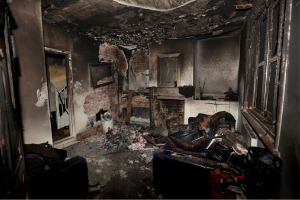 Fire Damage
A fire can be devastating to your home or business. Worse yet, destroyed furniture, burned-out wiring, and smoke damage are only a fraction of the damage you must worry about. Fires can cause more subtle issues with your property, such as structure damage, that can have long-lasting consequences. HCH understands how destructive fires can be, and knows what to look for when uncovering the effects of fire damage.  We thoroughly inspect your property to produce quick and accurate claims for fire damage.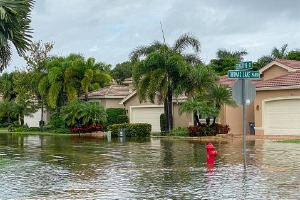 Water Damage
Whether due to natural events such as flooding, or a burst pipe in your home, water damage can be a common occurrence for homeowners in Florida. And if left unchecked, water damage can fester, with issues like mold, structural damage, and foul odors to follow. Water damage isn't challenging to assess for our damage claim experts. Working with HCH, we make short work of water damage claims. Our claim experts understand how water and flooding impact a home, ensuring all related damages are accurately recorded in your appraisal or claim dispute.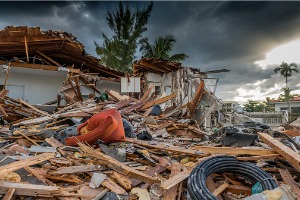 Wind Damage
Severe storms and hurricane-strength winds are part of the norm for Florida homeowners. Strong winds can easily rip siding and roof coverings from your house, blow in windows, or throw debris into your home, causing interior and exterior damage. Once storms have subsided, let HCH assist with your wind damage claim. We have managed claims for countless Florida residents working through the hurricane recovery process. While it's not possible to restore everything that was lost, our claims experts help ensure your settlement more than covers the extent of wind damage to your property.
ALL DAMAGES
A/C Leaks
Broken Pipes
Business Interruption/Loss of Income
Dishwasher Leaks
Fire Damage
General Liability
Hail Damage
Hot Water Heater Leaks
Hurricane Damage
Loss by Collapse
Mold Damage
Plumbing Damage
Roof Leaks
Smoke Damage
Storm Damage
Theft
Tornado Damage
Vandalism
Washing Machine Leaks
Water Damage
CONDOMINIUM CLAIMS
Condo Associations
Condo Owners
Renters
Theft and Robbery
BUSINESS CLAIMS
Building Owners
Business Interruption
Fire, Smoke, Water Damage
Loss of Income
Theft
Vandalism
Vehicle Hitting Building
Call HCH Today
Whether you're going back and forth with your insurance company over property damage claims or fighting a coverage dispute, you can count on Homeowner Claims Help. We've worked with hundreds of clients throughout the Sunshine State, helping homeowners and business owners receive the coverage they're owed from insurance companies. If interested in our public adjusters, appraisers, mediators, or expert witnesses, call 727-657-6193. Or, reach us via email: claims@hchflorida.com.