Reach a Fair Settlement Through the Mediation Process
Getting to the bottom of your damage claim disputes is crucial for your property's condition and your financial well-being. Unfortunately, insurance companies can undercut your claim payout based on their damage assessments. In the case of disagreement regarding the scope, the monetary value of the damages, or your claim being denied, each side has the right to request mediation.
What is Mediation?
Residential property mediation allows you to settle disputes regarding all residential property claims resulting from damage to your house, dwelling, mobile home, or condominium. Mediation is a pre-appraisal and pre-suit process that allows you to meet with your insurance company in an informal setting (conference) with a certified, neutral mediator to assist in resolving your claim. Mediation is non-binding, which means none of the parties are required to accept the outcome. If a settlement is reached, you have three business days to rescind the agreement as long as you have not cashed the check and you inform the company of your decision. A conference can be held as long as both parties agree that they are making progress. The insurance company pays the entire cost ($350) of the mediation unless you fail to appear at the conference and want to reschedule the mediation. You must pay the rescheduled mediation costs ($350) prior to the conference being rescheduled.*  Florida Department of Financial Services
Who are Mediators?
Mediators are approved by the Department of Financial Services. A mediator must possess an active certification as a Florida Supreme Court-certified circuit court mediator.
The mediator's role is to reduce obstacles to communication, assist in identifying issues, explore alternatives, and otherwise facilitate voluntary agreements to resolve disputes, without prescribing what the resolution must be.*  Florida Department of Financial Services
Are You Eligible?
A dispute must be $500 or more after the deductible is applied. The dispute must be a disagreement over what caused the damage or involve an unsatisfactory settlement, meaning you do not agree with the amount the company offered to repair the damages. The following are types of claims NOT eligible for mediation*:
Claims arising from a commercial lines policy
Claims arising from a National Flood Insurance Program (NFIP) policy
Claims that involved liability coverages
Claims currently in litigation or appraisal
Claims that an insurance company suspects involves fraud
Claims that arise from a cause of loss not covered in the policy
Florida Department of Financial Services
Why Choose Mediation?
If a claim's case is especially contentious, policyholders might benefit more from dispute resolutions through the appraisal process. However, if you wish to take a more informal approach to your claim dispute at first, mediation is the way to do so. Medication is the best choice for some policyholders based on:
Cost – Unless you fail to appear for your conference and wish to reschedule, the process is paid for by your insurance company, thus saving you money.
Less Commitment – There are few downsides to seeking mediation for your claims dispute. The worse that can happen is parties do not agree. You are not obliged to continue negotiating through the process if a settlement cannot be met.
Education/Research – Mediation can sometimes be a precursor to appraisal or claims litigation. Through mediation, you can get an idea of the strengths or weaknesses of your insurance company's arguments and the desired claim settlement they wish to achieve.
Quick – While mediation has the potential to go beyond a week, most cases can be within one or a few days. And if an agreement is met, you can expect a prompt payout for your claim.
How HCH Can Help
If the policyholder or third-party assignee is represented by an attorney or public adjuster, the Department will need a copy of the public adjuster contract and/or the attorney's Letter of Representation to ensure they are included in mediation notifications.*  Florida Department of Financial Services
Homeowner Claims Help, as your representative, will schedule and go to this meeting with you.
Whether the claim is settled then or later, it is just another avenue that can be used in the negotiation process of your claim. You must have retained HCH via contract in order to have us represent you in mediation for your claim.
Built on the reputation of trust, accuracy, and excellence, HCH serves as unbiased third-party experts who can be hired to support you during the mediation process. At HCH, we are proud of our reputation for streamlining efficiencies in claims management across the board.
If you have a mediation scheduled and need our services, please contact us immediately.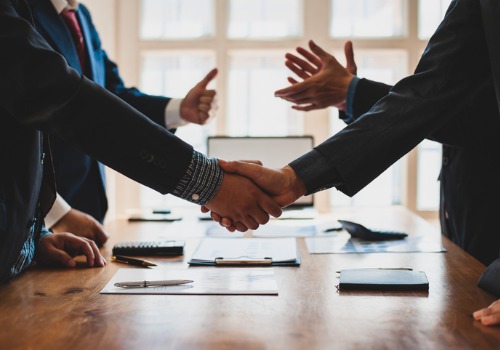 Call HCH Today
Before jumping straight to the appraisal process, see how far claims dispute negotiations can go under the guidance of certified mediators and HCH's expert adjusters. If interested in the mediation process or any of our additional services, including Public Adjusting, Appraisals, and Expert Witness Services, call Homeowner Claims Help today at 727-657-6193. Or, reach us via email: claims@hchflorida.com.
*Portions of content provided by the Florida Department of Financial Services